Description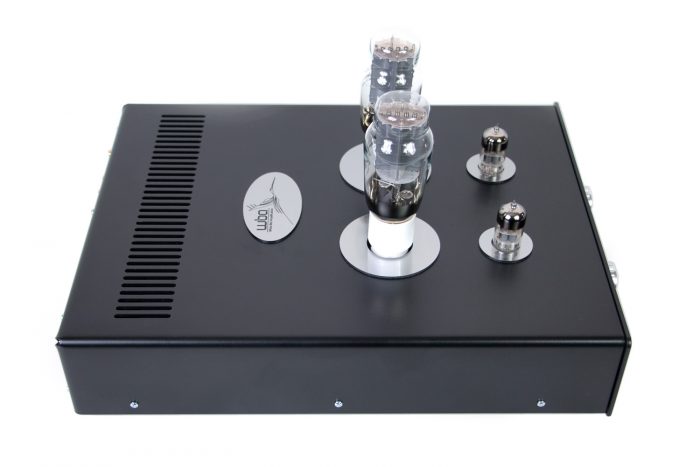 Complete separation of preamplifier channels through eight independent power supplies and two power transformers offers space and stage at the highest level. 2A3 lamps are known for sound similar to 300B, but with a more dynamic character especially in the lower part of the frequency range. They are therefore very versatile and work well in any musical style. The sound is warm, detailed and dynamic. It is the quintessence of the tube sound of the directly heated driode. Blazebird has two tube amplification stages and a buffer amplifier in each channel. This allows you to get the optimal gain, and also helps to highlight the maximum character of the tube sound. It also allows different types of sound to be obtained only by replacing tubes.
Thanks to the specificity of the 2A3 tubes, the Blazebird preamplifier offers a very musical sound with a wide range of customization through the use of lamps from different manufacturers. All ECC88 tube equivalents can be used in the ECC lamp section, eg 6922, 6N23P, 6N23P-EW, 6DJ8 etc. The tube lifetime of this type can reach up to 10,000 hours. The use of a current buffer at the output (second half 6922 EHG) allows you to match the preamplifier even to the most demanding power amplifiers. Thanks to this, the preamp can work with both integrated amplifiers and power amplifiers.
Blazebird has a solid metal casing (all in the basic version has a weight of about 13kg), aluminum knobs with a diameter of 30mm, metal, turned legs, solid brand switches, RCA CMC sockets, IEC and a dedicated source selection system and connected receivers. Signal switching takes place using mechanical relays (the best signal separation and transparency) located in the immediate vicinity of the input and output jacks. This avoids audio signals susceptible to interference to the selectors on the front panel. The selectors on the front panel only serve to control audio-independent microcontrollers that re-activate the appropriate relays, allowing the user to select the source or receiver that interests him.
Blazebird can be equipped with two pairs of XLR signal connectors. One about the input function and the other output. The XLR input can be fed both unbalanced and balanced signals, but the XLR output provides an asymmetrical signal (unbalanced). For full support of balanced signals, we recommend our Firebird Balanced and Blazebird Balanced preamplifiers. On request it is also possible to use the remote volume control and remote switching on the power supply.